Global Harmonized System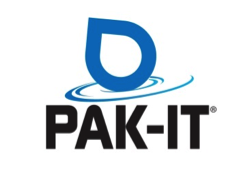 Manufacturer's GHS Statement                                                                                                         June 1st 2015
PAK-IT® is fully compliant with the United Nations' Globally Harmonized System of Classification and Labelling of Chemicals (GHS).
All PAK-IT® products now carry the new GHS labeling requirements including pictograms and the full cautionary statements are available on our Safety Data Sheets at www.big3packaging.com and www.pakit.com
Our distributors may continue to ship inventory which they were holding with old labels on containers until December 1, 2015. Thereafter all distributors must ship only inventory labeled with the new GHS requirements.
PAK-IT® products only require between 1 and 3 of the 9 pictograms. It is important to note that these 3 warnings only apply if the PAK-IT® itself is compromised and broken. While ever PAK-IT® is contained within its closed loop system, the products are completely non-hazardous. Therefore these 3 warnings only apply in the event of leaking as a result of defective manufacturer's product or damage during transit and handling.
We recommend that PAK-IT® products be stored in a cool dry place contained in their secondary containment of jars and tubs with lids closed and avoid handling with wet hands.
PAK-IT® welcomes the industry wide move towards transparent and easy to understand labeling of chemicals as a means to ensure the safe handling of chemicals and protection of users.

Richard A. Higgs
Owner & CEO
Big 3 Packaging LLC