What Is PAK-IT®?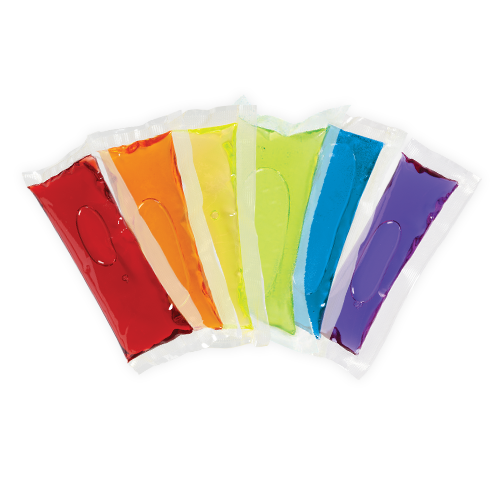 PAK-IT® has taken the concept of the dissolving pod which everyone knows for laundry and dishwashing and applied it to over 30 janitorial, housekeeping, breakroom and facilities maintenance cleaning products.
With PAK-IT® you simply drop 1 PAK-IT® into a quart bottle, mop bucket, carpet extractor, auto scrubber, sink or washing machine and add your own water! There is no need to cut, tear or open the PAK-IT®, they simply dissolve in water giving you the precise measure of cleaning formula every time.
The unique properties of PAK-IT® include:
Liquid hyper concentrates, not gels, slurries or powders offered by our competitors which are widely considered sub optimal in terms of performance and dissolving qualities
Single layered PVA film – not dual layered film or laminates offered by our competitors which are widely considered to has less dissolving qualities, which leave film contaminants in the formula, do not fully dissolve and possibly clog and block trigger mechanisms and intake valves on machinery
Low Moisture Content – this is essential to ensure that the formula within the PAK-IT® doesn't compromise the integrity of the water-soluble film before the desired time to dilute the PAK-IT®. Competitive offerings must have a higher moisture content and as such are prone to leaking.
PAK-IT® technology combines the best of pod technology in one offering which is the reason why industry leaders such as Proctor & Gamble, Reckitt Benckiser and Staples have all either licensed or private labelled PAK-IT® technology.
PAK-IT® is virtually Ready to Use RTU [in less than 2 minutes] at 75% off the cost of typical RTU products
PAK-IT® IS Concentrated without the complex dilution ratios, mess, spills and waste of traditional bulk free-poured concentrates commonly referred to as the Glug Glug Glug method.
PAK-IT® is Portion Control without: the headaches and maintenance, capital commitments, long term service contracts, training, specialty plumbing and manual calibration and metering of wall-mounted dilution control systems.
PAK-IT® is Single-Serve technology without the need to cut, tear or open the packets.
We like to use the analogy that PAK-IT® is the Janitorial equivalent of the K-Cup for coffee or the Tide pod for laundry.
Quite simply PAK-IT® is Simple, Safe & Sustainable